Welcome to the Secret Forest Walks –
Lake Daylesford GPS Treasure Hunt
Hall of  Fame
This is the place to celebrate Happy Hunters and other Legends of the
Secret Forest Walks Universe.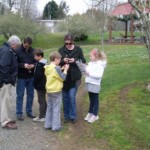 Fin on the hunt.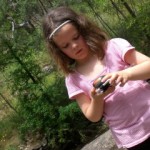 On 11/10/2011, at 10:43 PM,  Jodie wrote:
Hi Brendan,
A quick note to say thanks for hosting my family event at Lake Daylesford on Saturday, everyone had fun, including the 5 year old.
Some interest was shown by the group in looking up similar-type events in other parts of the state/country.
Rgds,
Jodie
Thanks for the feedback Jodie.
Your family were good sports and lots of fun. Great to see that your family has the 'bug'.
As I can tell the Secret Forest Walks GPS Treasure Hunt at Lake Daylesford is the only one of its kind.
We do have a number of other games designed for Team building activities and they could be adapted for keen Treasure Hunters.
All the best
Brendan